Know someone that needs our help?
We love to meet new people and if you know a business that is in need of IT services or would like to have a discussion on their current technology, let us know.
Referrals are really important to us, they help to generate business but more importantly they let us know that we're doing a good job and keeping our customers happy!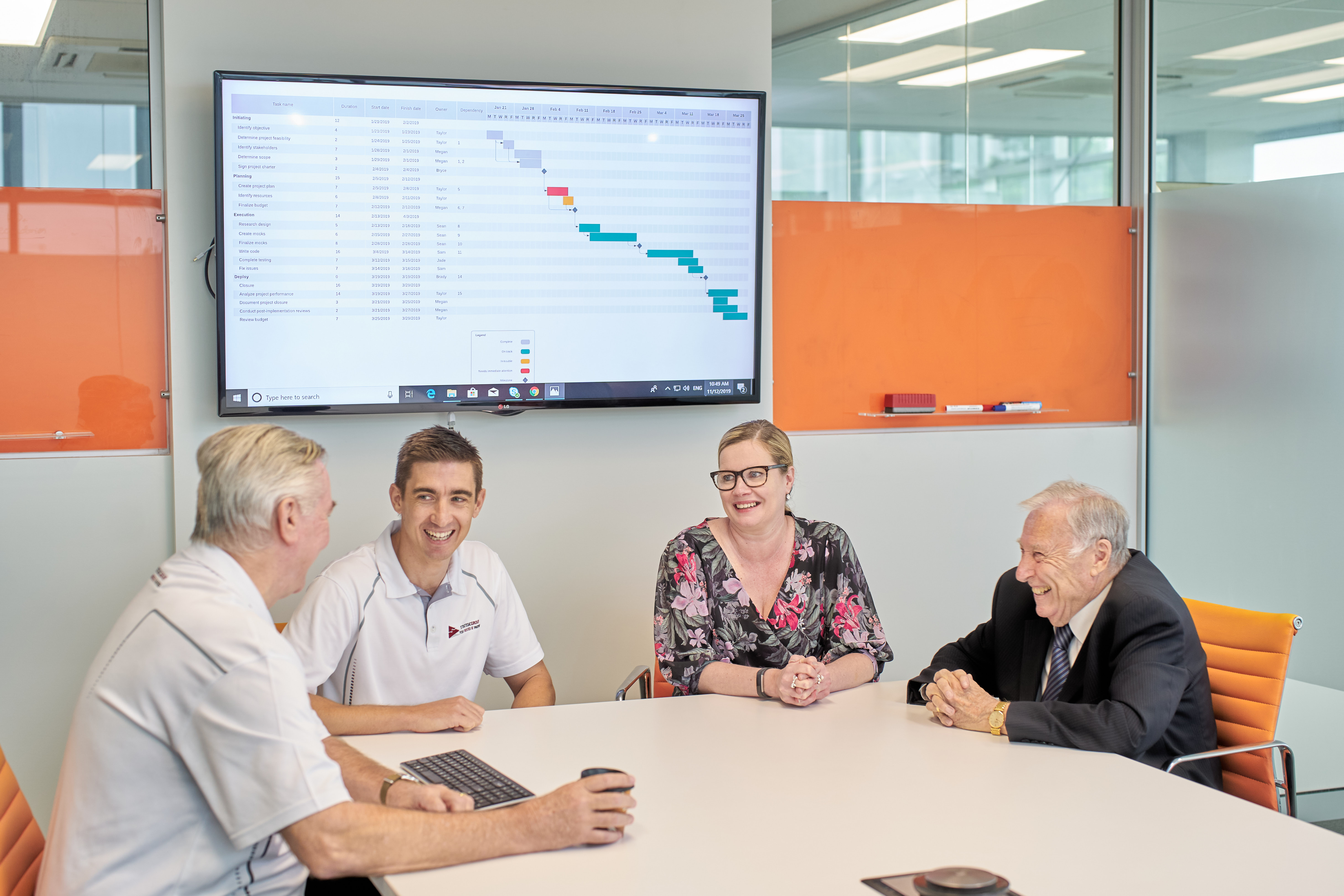 Step 1.
Refer a business
Refer a business that is in need of IT or telecommunications services and meets our guidelines* by using the form below.

Step 2.
Choose your reward
Select a reward! You get a reward for referring a business to us. While they don't need to become a client, they will need to be approved by us.

Step 3.
Get more rewards
If the business becomes a Strategic Group client, we will automatically reward you with a $250 Visa gift card.
Rewards
We know that not everyone wants the same thing, that's why we've put together a list of rewards for you to choose!
Current rewards:
$100 VISA giftcard
1 hour of additional Strategic Group Support
Andrew Thomas wine pack (1x semillion, 1 x shiraz)
$100 donation to Jenny's Place women's shelter
Who's the right fit?
We accept business referrals from any industry, as long as they are located within Australia, have 5+ staff and have a genuine need for IT or telecommunication services.
We offer a range of services such as IT Support, Cloud Computing, Cyber Security, IT Consulting, Digital Transformation, Phone Systems and Project Services.
For a detailed list of requirements, see the referral program guidelines below.
Requirements
The referral must be for a company based in Australia and have a minimum of 5 employees.
The business referred must have a genuine need for IT or telecommunications services and be expecting to hear from Strategic Group.
The business referred must attend an initial meeting/call with Strategic Group.
Rewards will be sent via post once guidelines have been met and the initial meeting has been held with both parties.
Rewards will be provided to the referrer once initial meeting has been attended and the referral business meets guidelines.
Rewards are subject to change and provided by Strategic Group at their discretion.
Must not already be a client or prospect of Strategic Group's.