Secure your Business eBook
How to protect your business against cyber threats
Scams are costing Australians more and more each year, with over $83 million lost to scams last year alone. That doesn't include the costs associated with a business having to stop work for days to restore files or the cost of paying someone to come into your business and remove malicious code.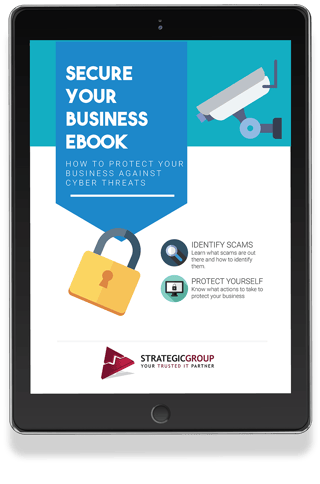 In this eBook you will learn how to:
Identify scams
Train your staff
Protect your business
This eBook will take you through the different types of scams you need to know, and what you can do to stay safe.
Fill out the form on the right to download your free copy.