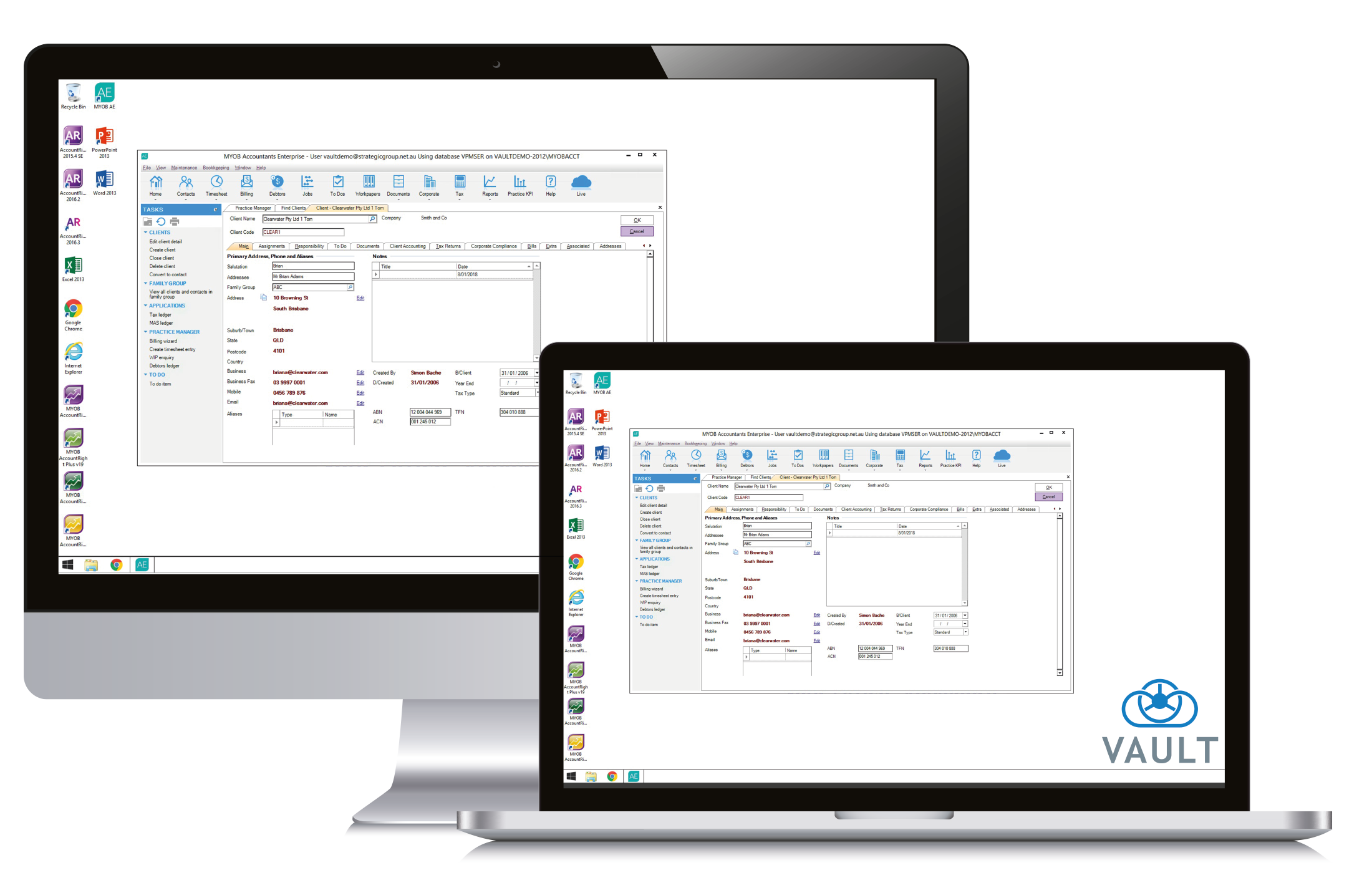 Take your office anywhere.
Imagine if you could take your office with you wherever you went without compromising on performance or safety.

VAULT is a managed platform that allows you to take all of your existing applications into the Cloud – whether they are Cloud enabled or not.
By doing this VAULT replaces the need for on-site servers or time wasted waiting for applications to play Cloud catch-up.